CVMR® is a privately held, metal refining technology provider that is also engaged in mining and refining of its own mineral resources in 18 different countries. The company was established in 1986, with its head office and R & D Centre in Toronto, Canada.
ORE2METAL is a provider of advanced eco-efficient technologies for production of strategic and precious metals in collaboration with its partners focussing on value chain support from project scoping & feasibility to plant design and commissioning. Ore2Metal specialises in metals recovery from complex ore bodies as well as from mine tailings, smelter residues and electronic waste.
AGL Mining Engineering Ltd.
1. Strategic and Precious Metals:

Building plants involving our technology partners for production of high purity strategic and precious metals from complex ore bodies and also from mining, smelting and electronic waste.
2. Greenfield Project Feasibility:
Conduct scoping and feasibility studies including design, engineering and techno-economic analysis for strategic and precious metals projects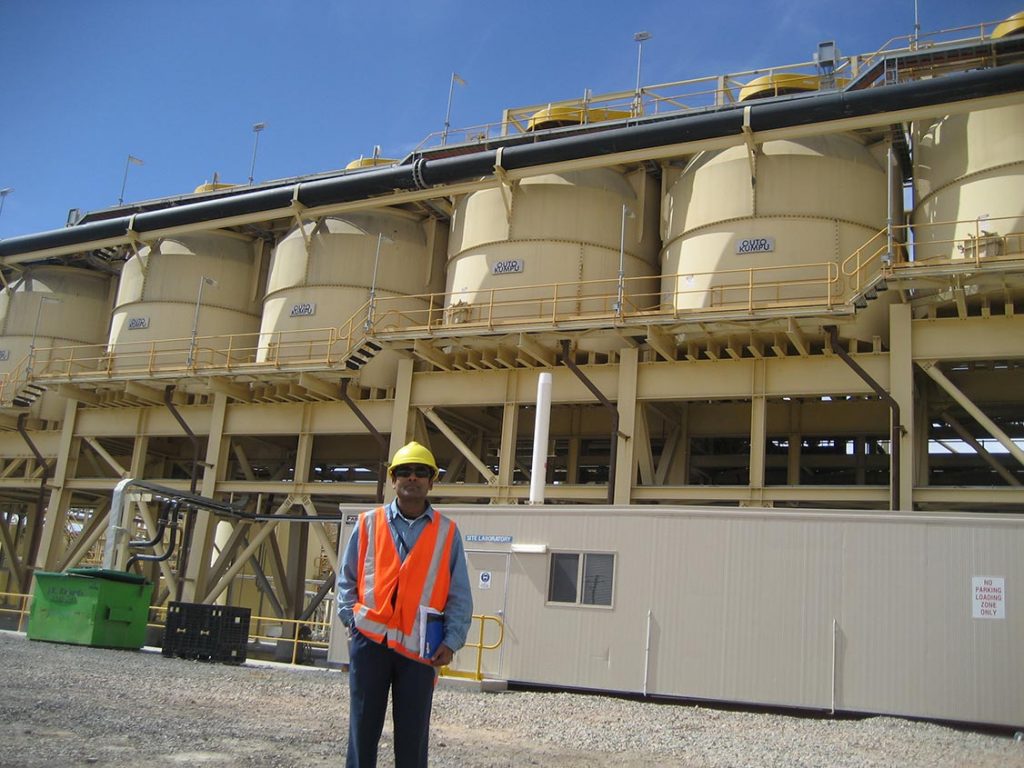 3. Operations Optimization:
• Conduct audits & road mapping for implementation of step-change improvement projects from Ore to Metal.
• Supplier of environmentally friendly chemicals and activated carbon along with downstream processing expertise to optimize metals recovery and concentrate quality.
Wealth creation from complex/marginal ores and waste generated in mining and smelting is the key focus of Ore2Metal Inc. Every stakeholder in any mining company is likely to have a different definition of value addition, which could range from wealth creation, employment, economic growth, caring for the local environment and various societal needs.
Irrespective of the goals of different stakeholders, maximizing wealth creation in a conscious and inclusive manner, is essential before any other benefits can kick-in. This is where advanced eco-friendly technologies along with expertise to implement these technologies plays a vital role.
To maximize value from an ore body or a mining operation, recovery is one of the key drivers whether it's for strategic or precious metals. The challenge, however, is that this source of revenue is constantly under threat due to various challenges such as increasing ore complexity, high ore variability, operational inefficiencies and lack of technical know-how. Also, environmental regulations, shortage of water, water quality along with high cost of energy and consumables put additional constraints on operational costs and recovery.
It is therefore imperative for any company to be proactive in addressing these challenges to ensure the company's performance is not impacted. There are three interventions that are necessary viz. domain expertise, digital know-how, and sustainability, to ensure the value addition from complex ores and waste is maximized through leveraging state-of-the-art technologies.
Domain Expertise
A value chain approach is always the best for maximizing overall metal values from an operation.
Mine Ore Recovery
Mineral Recovery
Metal Recovery
Digital
Though digital in only an enabler, but it has a powerful impact when coupled with the right domain expertise.
Sensors & Automation
Advanced Analytics & AI
Digital Way of Working
Sustainable Mining
Sustaining the benefits of any value improvement program through domain know-how and digital expertise is
Education & Training
Breakthrough Innovations
Zero Waste & Harm
Understanding Status Quo
Leveraging existing data
Recovery Mapping
Basics Diagnostics
Operations know-how
Detailed Root -Cause Diagnostics
Problem Definition
Generate new & relevant data
Ore Characterization/Plant Surveys/Bench Testing
Modelling & Simulation
Strategic Technology Solution
Identify optimum solution
POC/ Piloting/ Economics
Environmental/CSR considerations
Go/No-Go decision
Engineering & Implementation
Innovative design & engineering
Best technology- Horses for Courses
Best-in-Class engineering
Innovative implementation model
Sustaining the Benefits
Long-term value chain thinking
Education & Training
Digital Way of Working
Automation
Building Process Plant & refinery
Partnership with companies in building plants to produce high purity strategic and precious metals from mining, smelting and electronic waste.
Greenfield Projects Feasibility
Identify opportunities for wealth creation from a complex ore body suited to investors and mining companies.
Operations Optimization
Develop recovery improvement roadmap along with implementation plan to maximize recovery of major, precious and minor metals including iron that are lost in mine tailings and smelter residues.