CVMR® is a privately held, metal refining technology provider that is also engaged in mining and refining of its own mineral resources in 18 different countries. The company was established in 1986, with its head office and R & D Centre in Toronto, Canada.
Mineral Processing & Extractive Metallurgy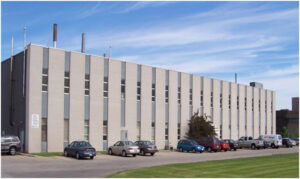 Company website:
 Home – Processor Research Ortech Inc. (processortech.com)
ORTECH is Process Research ORTECH (PRO) is a privately owned organization serving mining, metallurgical, recycling and chemical industries. Recognizing the need for sustainable development for these industries, the company has expanded to offer its clients process technologies for economic advantage, environmental stewardship and societal care.
It's internationally recognized technical and business experts with their hands-on industrial and academic experience offer services in product and process development with primary and recyclable materials. Technologies adapted to obtain these solutions include pyrometallurgy, hydrometallurgy, electrometallurgy and mineral processing. These solutions address the needs for recycling and environmental issues. The team with its wealth of experience offers innovative and yet practical solutions for its clients' needs in process development, process compression, evaluation of plant performance, improvement of plant operation and plant modernization.
The technical ream members include Dr. V.I Lakshmanan, Dr. Ram Sridhar, Jonathan Chen and Prof. Alexander Mclean from University of Toronto.
Ore2Metal has partnered with OrTech to provide a world class expertise in advanced flotation, physical separation and extractive metallurgy solutions