CVMR® is a privately held, metal refining technology provider that is also engaged in mining and refining of its own mineral resources in 18 different countries. The company was established in 1986, with its head office and R & D Centre in Toronto, Canada.
Mineralogy & Quantitative Gold Deportment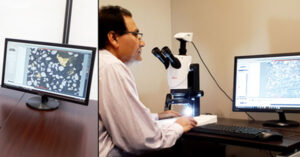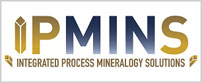 Integrated Process Mineralogy Solutions
Expertise: Quantitative Mineralogy & Metals Deportment Mississauga, Ontario, Canada
IPMINS is led by Dr. Aparup Chattopadhyay- who is a renowned mineralogist with expertise in quantitative base, precious and minor metals deportment. IPMINS focusses exclusively on quantitative mineralogy for metallurgy diagnostics with an aim to optimize mineral processing and metallurgical plant operations.
IPMINS has developed an innovative quantitative gold, base metals and minor metals deportment methodology in collaboration with various mining companies and global centres-of-excellence involving extensive investigations on various complex ore bodies from across the world.
IPMINS has been assisting many global miners for over a decade, assuring high quality & cost-effective services focusing on metallurgy diagnostics relevant to optimization and design of process plant operations.