CVMR® is a privately held, metal refining technology provider that is also engaged in mining and refining of its own mineral resources in 18 different countries. The company was established in 1986, with its head office and R & D Centre in Toronto, Canada.
Minerals Surface Diagnostics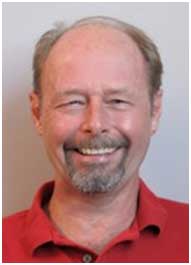 Surface Science Western, Ontario, Canada
Expertise: Mineral surface characterization London, Ontario, Canada
https://www.surfacesciencewestern.com/about/our-team/
Dr. Brian Hart – senior scientist – from Surface Science Western (SSW) have been instrumental in providing expertise in mineral surface characterization to various global mining companies including Barrick Gold. SSW provides a variety of analytical services to the mining industry related to the discovery, characterization, and processing of valuable minerals. Some of the areas SSW has established itself as a "go-to place" for analytical services within the mineral processing sector include:
Determining the concentration and distribution of precious metals at low concentration levels (ppm-ppb range) in various mineral phases
Surface chemistry in relation to flotation selectivity: flotation scheme optimization and process control
Extraction technology: issues involved with sulfide oxidation in autoclaves and gold losses during leaching in response to preg-robbing by in situ organic material
As a consulting and research laboratory, SSW is also actively involved in research and development for the mining industry. Part of their mission is to work together with research partners from the mining industry to develop new applications and commercialize them as routine diagnostics tools.