CVMR® is a privately held, metal refining technology provider that is also engaged in mining and refining of its own mineral resources in 18 different countries. The company was established in 1986, with its head office and R & D Centre in Toronto, Canada.
Zinc, Lead & Silver Operations
Teck Operations
Red Dog Mines, Alaska
One of the key responsibilities at Cominco (now Teck) was to assist in designing a flotation circuit, as part of the Value Improvement Project (VIP), with an aim to expand production at Red Dog in Alaska to 1.1 Mt/annum of zinc concentrate. This was achieved using a scientific way of designing plant and equipment selection using state-of-the-art JKSimFloat technology developed at JKMRC, Australia. This project was completed in 2000/2001 that successfully resulted in increased metal production at Red Dog. What was really impressive about Cominco was that the senior management had the foresight to invest in plant expansion when the metal price was depressed during early 2000's, that resulted in significant returns from capital investment when the metal price eventually recovered.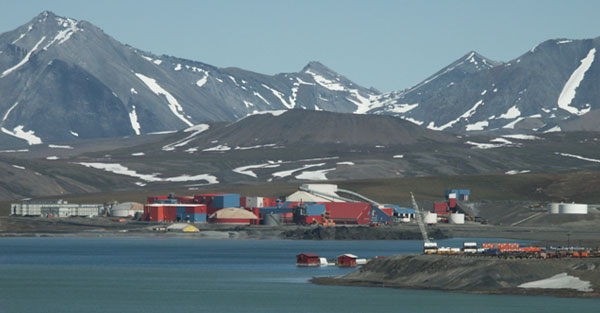 Teck
http://www.min-eng.com/frothflotation/25.html
International research team heads north to Alaska
17 June 2002
An international research team from universities in Australia and Canada is heading to the Alaskan wilderness to investigate and enhance the practical use of 'froth and bubbles' at a remote mine site.
The research campaign, sponsored by the world's biggest zinc producer Teck Cominco, is serious business aimed at making money and advancing science.
The focus is on froth flotation, a process used to separate valuable mineral from the unwanted gangue waste material after mining.
Campaign team members Marco Vera and Kym Runge of The University of Queensland's Julius Kruttschnitt Mineral Research Centre said a lot of effort had gone into the research program being undertaken in Alaska.
The campaign is part of the international JKMRC-AMIRA P9 project – the world's longest running mineral processing research project – and the more recent P541A project involving the Ian Wark Research Institute at the University of South Australia and the JKMRC.
The team will conduct their research from June to August 2002 at Teck Cominco's Red Dog mine, located inside the Arctic circle in northern Alaska.
Mr Vera said the team of ten researchers from three universities, including McGill University's mineral processing group from Montreal, would take more than a thousand samples of lead-zinc product during the research period.
He said the campaign demonstrated university collaboration working effectively in an industrial setting aimed at achieving the concomitant benefits of adding value to a mining operation – in this case the Red Dog mine – as well as developing the skills and knowledge of postgraduate researchers.
"Essentially the three institutions coming together are bringing with them their own areas of specialisation dealing with one key aspect of mineral processing – that being the froth flotation process."
Teck Cominco Research Senior Research Engineer Dr Barun Gorain said his company planned to use the knowledge from the joint AMIRA P9 and P541 campaign to develop a comprehensive model for its new Red Dog VIP flotation circuit.
Media: for more information contact David Goeldner, Julius Kruttschnitt Mineral Research Centre (Phone 61-7-33655848, Email: d.goeldner@mailbox.uq.edu.au)
Collaboration Centre at Hindustan Zinc, Vedanta Resources
Hindustan Zinc (HZL) Collaboration Centre was launched on Dec 16, 2019. This was built by HZL's Technology & Innovation
team led by Chief technology Officer – Barun Gorain. This is one of its kind in the world, where all operating data from multiple mines, mills, smelters and power plants across the company are integrated into one platform to enable remote monitoring, advanced predictive and prescriptive analytics capability. Focus of this Centre is on data governance, asset optimization and operational excellence. Partners include Sandvik, Cisco, Mobilaris, EuroTech, OSI-Soft & ABB. This success is due to the efforts of many personnel involving operations, corporate and technology providers.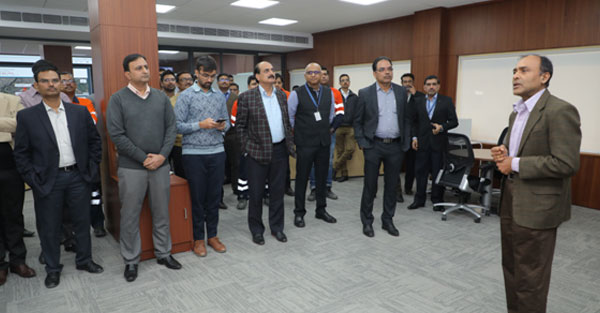 Underground Mine Digitalization at Hindustan Zinc's SK Mine
Phase 1 of a major end-to-end digitalization of Sindesar Khurd's (SK) underground mine was completed in collaboration with Sandvik during December 2019. This is one of the most complex digital programs in the world involving 1500+ people, 200+ equipment and multiple business partners. This is one of HZL's Technology and Innovation team's initiative led by Chief Technology Officer -Barun Gorain, with the SK Mine personnel taking full ownership to realize the full potential. This success is indebted to many players involving sites, technology team members and technology providers including Sandvik and Cisco.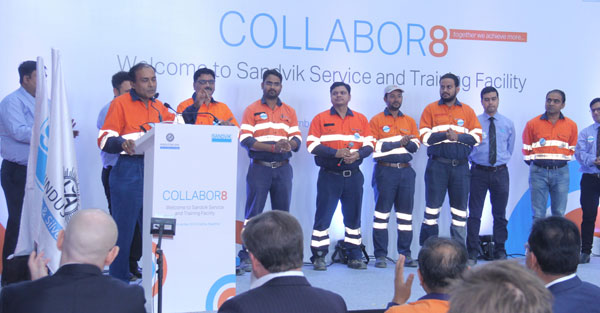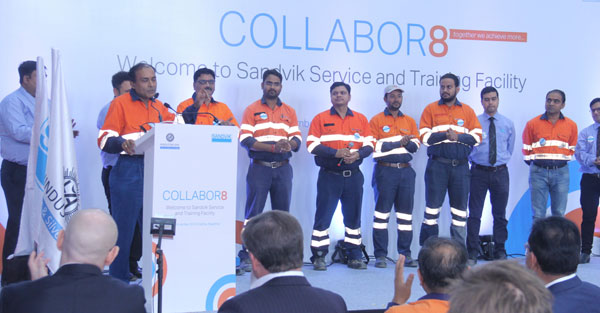 Underground Mine Digitalization at Hindustan Zinc's Rampura Agucha Mines
The underground mine digitalization at Rampura Agucha (world's largest zinc mine) in collaboration with Mobilaris and
Eurotech has reached a stage where a major mine ramp is now fully digitized. This is one of HZL's Technology and Innovation team's initiative led by Chief Technology Officer – Barun Gorain, with the Agucha mine personnel taking full ownership to realize the full potential. This would not have been possible without the unprecedented efforts of team members from operations, corporate and technology providers including Mobilaris & Eurotec.